Swiss Jesuit and Zen master Niklaus Brantschen is a real friend of our House. For years he has been leading meditation retreats here. He also has a special late-summer programme called Holiday in a different way, on a regular basis. One of the volumes of our series Posticum Books is a selection from his writings (available in Hungarian).
"I am thinking with love and respect to Posticum and the spiritual work carried out there." Péter Mustó, 2016
Péter Mustó SJ was born in 1935 in Derecske (Hungary). In the spirit of the Second Vatican Council, his interest turned towards people of different faiths and worldviews, and those at the periphery of society. Between 1979 and 1991 he lived and worked in Bogotá (Colombia), in one of the city's slums. In 1991, he returned to Hungary. Since then, he has been leading retreats of contemplation in his native country, and also at Posticum. He has a strong bond to our House.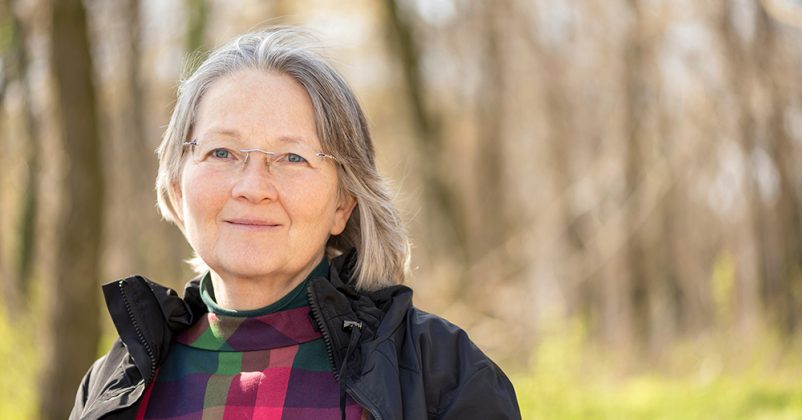 Eszter Tariska was born in 1955 in the family of a Calvinist pastor. In the first half of her life, she lived in marriage, bringing up a child with her husband, and worked as section leader in the famous Kodály Choir of Debrecen (Hungary), touring all over the world. At the age of 42, around the time of her husband's death, she had a number of deep experiences in prayer, which inspired her to convert to the Greek Catholic Church and, abandoning her career as a singer, join the community of Sisters of the Order of Saint Basil the Great in Máriapócs, Eastern Hungary. In the weeks preceding her entering the monastery, she got acquainted with Jesuit priest Ferenc Jálics and the way of meditative prayer worked out by him. After their encounter, contemplative prayer became the "main profession" of her life. In 2005 she led her first spiritual retreat together with Ferenc Jálics. Between 2011 and 2015 their collaboration became regular. In the years between 2013 and 2020 she lived and worked at Manréza Jesuit Retreat Centre in Dobogókő, close to Budapest, holding several retreats in religious centres across the country. Currently she lives alone in the city of Debrecen, leading online and offline retreats.
At Posticum, Eszter Tariska led a meditation group from 2012. For several years, she held a meditation day every month, and one or two retreats every year.
Taigen Shodo Harada roshi
Japanese Zen master Taigen Shodo Harada roshi is head master of the international One Drop Zen sangha (community). His disciples founded several One Drop groups around the world, which keep a constant connection with him. Practicioners regularly travel to Japan to deepen their understanding and experience of Zen in Harada roshi's monastery.
The roshi (meaning master) led a several-day sesshin at Posticum in 2016. After the retreat he made a calligraphy demonstration at the chapel, and participants were introduced to Zen meditation as well.
István "Taikyo" Szaladják
A disciple of Taigen Shodo Harada roshi, István "Taikyo" Szaladják has been practicing Zen for more than 20 years. He is leader and appointed teacher of the Hungarian One Drop Zen group. István Szaladják is an award-winning cinematographer and film director, formerly professor at Budapest Metropolitan University.
He was the one who first brought Zen to Posticum. A spiritual and artistic advisor, and a real friend of the House.
Jeff Shore was born in the United States. As a young man, he travelled to Japan to seriously practice Zen. He completed Rinzai Zen training under Keido Fukushima roshi and became a lay Zen teacher. He founded the international sangha Being Without Self, with affiliated groups in several countries around the world.
Jeff Shore led retreats at Posticum in the 2010s regularly. These sesshins, held usually in March and August, included rigorous Zen training for 3 or 4 days for about 30 people. Participants came from Hungary, Romania, and other European countries.
Posticum maintains an active connection with Jeff Shore, and we hope to be able to welcome him again as soon as conditions permit.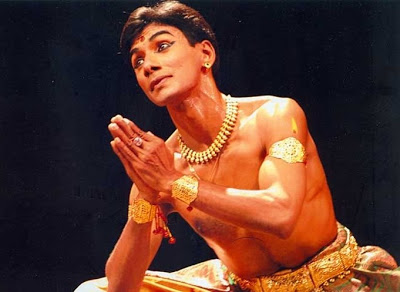 Dr. Saju George Moolamthuruthil SJ was born in 1965 in Kerala, South-India. Deeply touched by the work of Mother Teresa, he went to Calcutta where he joined the Jesuit order and in 2001 was consecrated as a priest. Besides his studies in theology and philosophy he received professional training in classical Indian dance. In 2003 he wrote his PhD thesis on the theological foundations of Indian temple dance. He is guest teacher at renowned Indian dance schools, and was awarded a number of national and international prizes for his art. His performances and workshops connect people of different cultures and faiths.
Saju George is a serious practicioner of Yoga as well. In his words: "Yoga has been part and parcel of my life since my teenage years and it became integral to my dance and prayer, especially since the beginning of my Jesuit religious life in 1984."